Mitsubishi Electric is contributing to reliable, safe, comfortable railway transport through innovative solutions such as state-of-the-art products and systems and first-class maintenance and service networks. Focusing on eco-conscious products and manufacturing, the evolution of our energy-saving electronics technologies and system integration for components and systems utilised for all types of rolling stock is never-ending. Today, Mitsubishi Electric railway products and services are being introduced to railway systems in numerous countries around the world.
Product Line-up
Rolling Stock Systems
Mitsubishi Electric products contribute to the realisation of safer, more reliable systems that work seamlessly together to provide highly efficient railway transport. For several decades, the company has been developing and manufacturing components for rolling stock, railway control and management systems and railway station facilities. From propulsion control, traction motor, braking and air-conditioning systems to train operation and information, Mitsubishi Electric's cutting-edge products and service network are expanding internationally, bringing the company to the forefront as a major force in 21st century transport.
Propulsion Control Systems
Traction Motors & Drive Equipment
Traction Transformer
Train Control and Management Systems
Auxiliary Power Supply Systems
Braking Systems
Safety Operational Systems
Air Conditioning Systems
Passenger Information Systems
Power Supply and Electrification Systems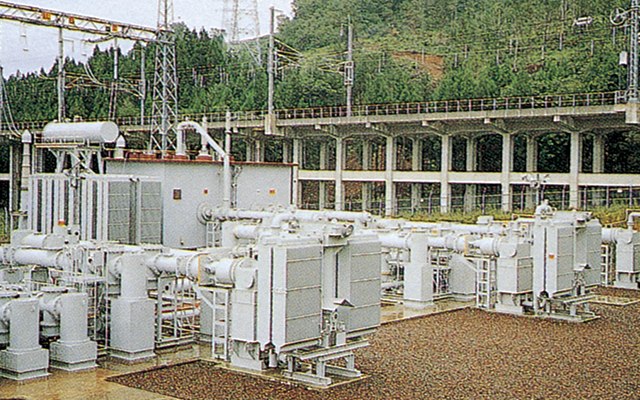 From main system switchgear to the power control/circuit protection equipment, rectifiers and inverters, Mitsubishi Electric provides power supply and control solutions customised to meet customers' needs. Our power supply and management systems are renowned for their reliability and performance, as well as contributing to exceptional energy savings, eco-conscious operation and safety in railway systems.
AC Substation
DC Substation
Station Energy Saving Inverter(S-EIV)
Transport Planning and Control Systems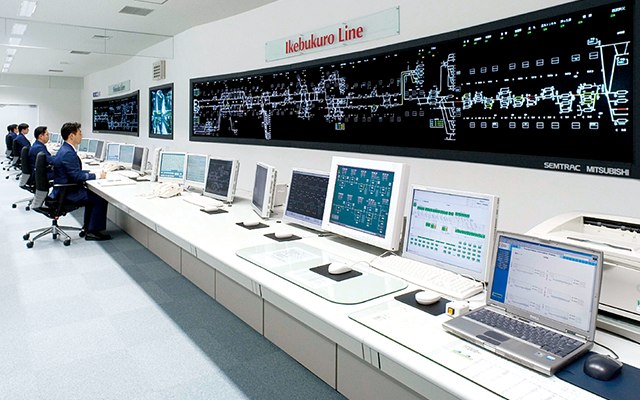 The latest information communication technologies by Mitsubishi Electric are used to carry out command processes for the operation of trains, as well as for operation and inspection tasks at train depots, ensuring a safe and accurate modern transport system.
Operation Control System
Signalling Facilities
Train Depot Systems
Automatic Measuring & Testing Unit
Communication Systems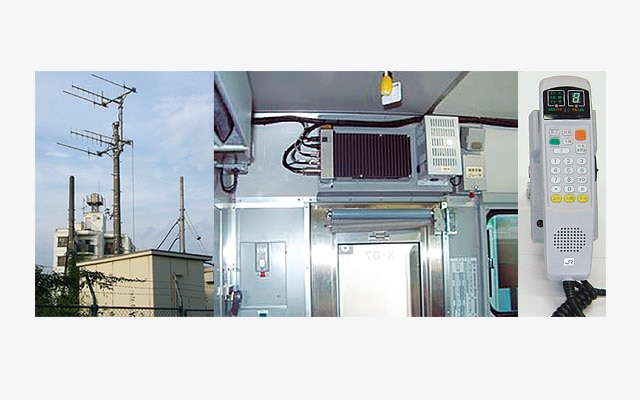 Operating a railway system requires absolute voice communications between ground-based systems and trains, as well as communications systems established in the signal and power technology fields. Mitsubishi Electric has abundant experience in wireless systems, such as rolling stock wireless systems and millimetre wave transmission systems, and wired systems including large-capacity optical networks.
Train Radio System
Millimetre Wave Transmission System
IP Network
---
For more information​