Mitsubishi Electric Around the World
Special Event Spain
Running Toward a Common Future for All Children
Mitsubishi Electric Europe B.V. – Spanish Branch
Araceli de la Fuente is Head of Communications at the Spanish Branch of Mitsubishi Electric Europe BV. Since she is in charge of directing communications, her work includes drawing up communications strategies that take product and brand needs into account as well as supervising public relations and staff for events.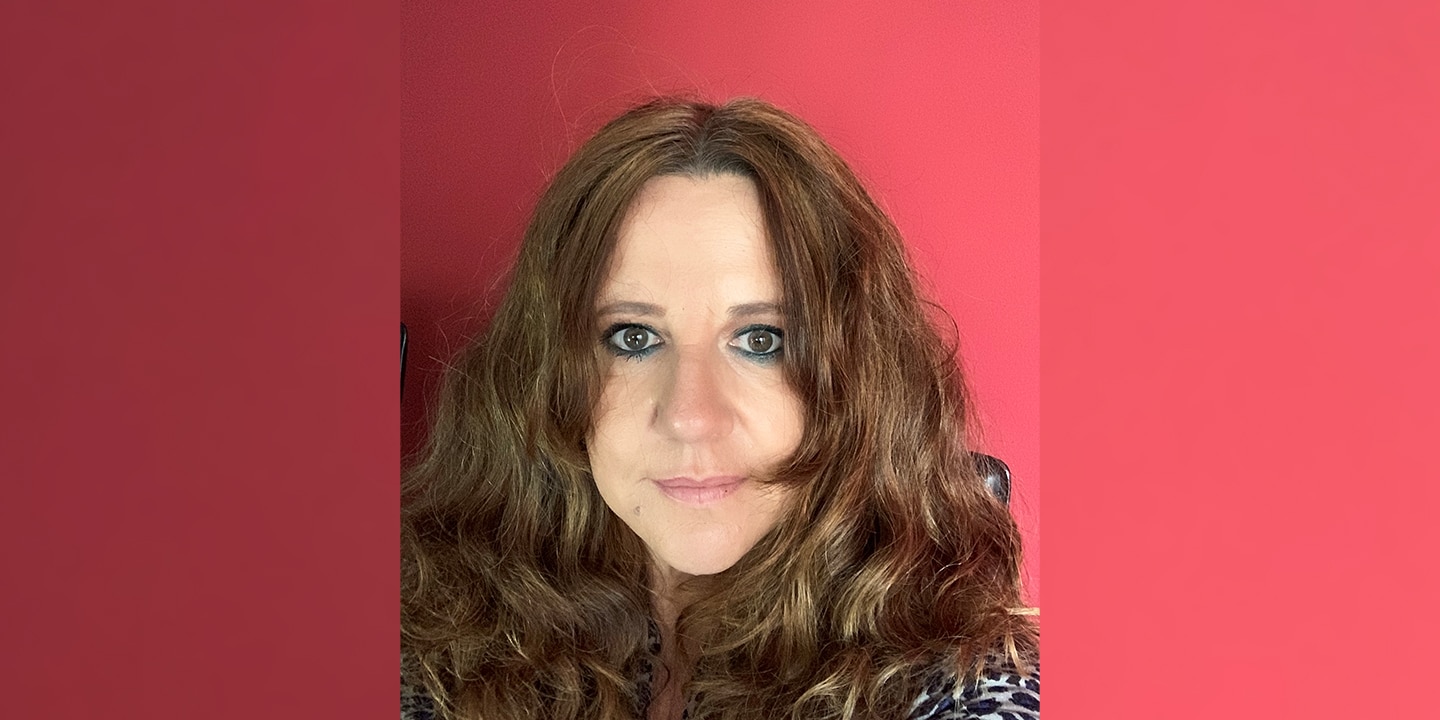 One of the events Araceli helped organize was IX Carrera Down Madrid, a race promoting better integration for people with Down syndrome into society. It was held on Sunday, October 6 2019 in the expansive Juan Carlos I Park on the eastern side of the city. Araceli worked with Down Madrid, an association that promotes education in order to grant greater opportunities to all children.
This event was chosen as part of Mitsubishi Electric Europe's corporate social responsibility program because of its positive impact on society, and because it reflects key brand values, including integration, team spirit, healthy lifestyle habits, and self-improvement. The Spanish Branch served as a main sponsor, working closely with Down Madrid and providing services such as free inscriptions, radio advertisements, and promotion on social networks, including use of the hashtag #InclusionChallenge.
To prepare for the day, the Spanish Branch worked with Down Madrid to organize and coordinate volunteers. A special welcome was prepared for guests, and a marquee was set up to distribute free water to participants. The day itself was sunny and pleasant, and runners, their families, volunteers, affiliates of Down Madrid, and employees from the Spanish Branch joined in the race. The total number of runners exceeded a staggering 4,500. Spanish Branch employees coordinated the runners, ensuring the event ran smoothly and the atmosphere was energetic. When the race was complete General Director Pedro Ruiz presented awards alongside government officials.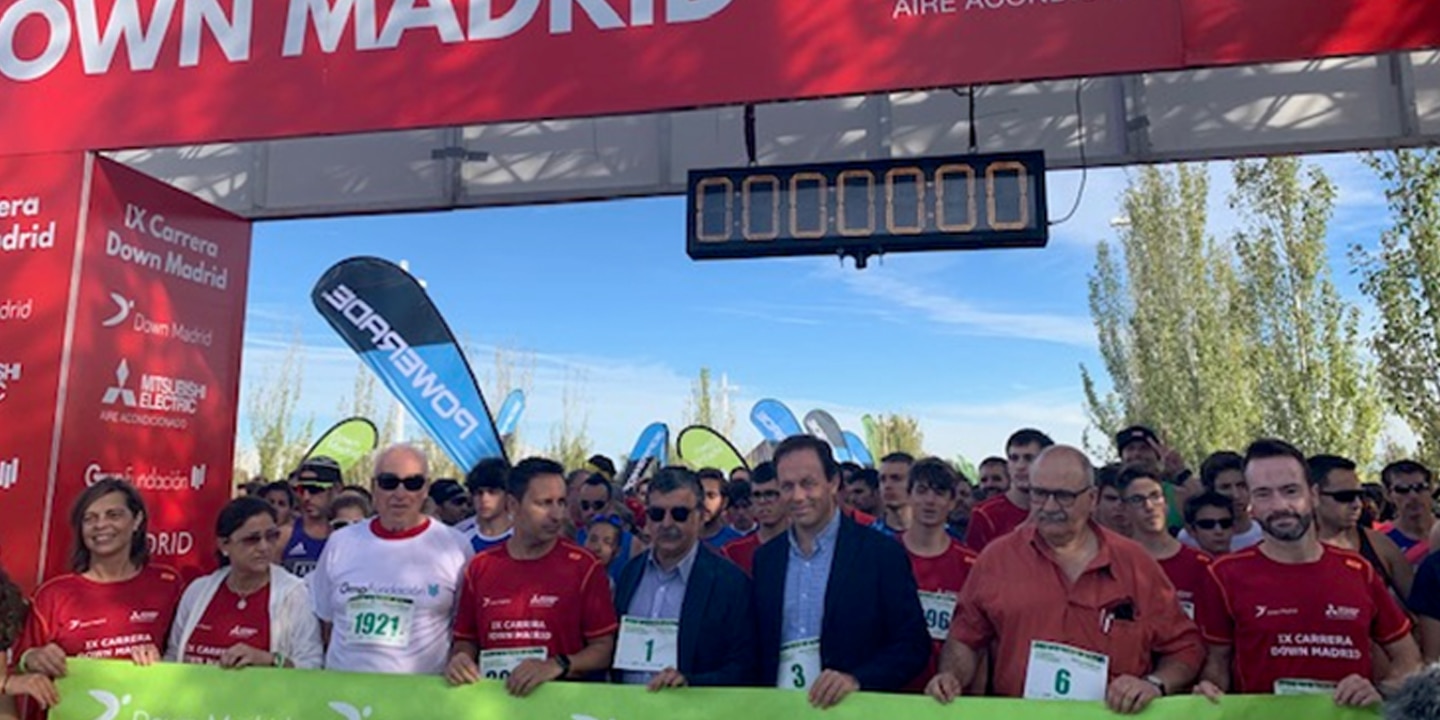 A crowd of participants gathered under the clear sky for a day of racing
In addition to helping everyone have a wonderful and memorable day, and bringing attention to an often-overlooked minority, the event created excellent media impact, particularly in the Madrid area. There was a total audience of nearly 3.8 million people, and the estimated PR value was over €200,000. The Spanish Branch has also continued its relationship with Down Madrid, helping to organize a Christmas event where children with Down syndrome announced their wishes for the coming year.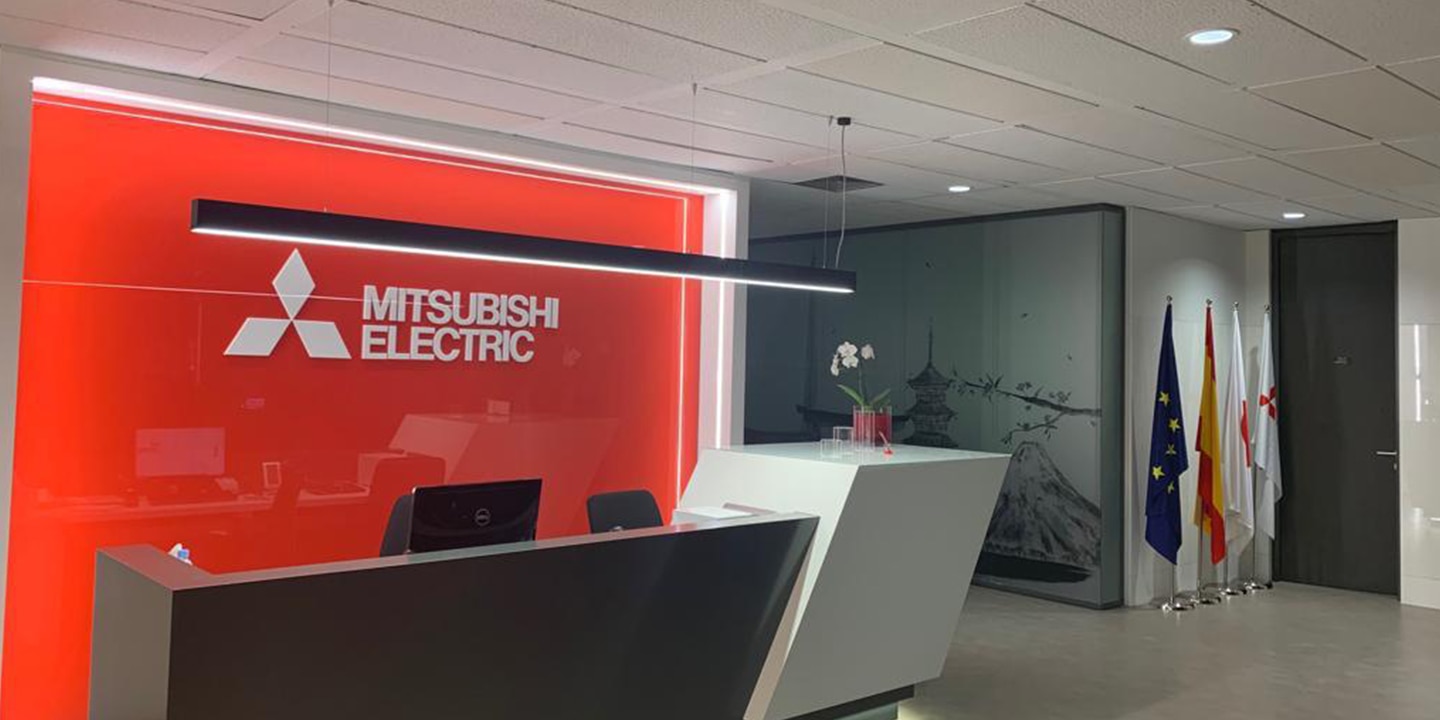 The race reflected the company's values perfectly. Staff joined with children to create running teams that operated in perfect harmony. Araceli remembers one child in particular, a boy of six or seven years old who dashed across the finish line with a tremendous smile painted across his face. His condition didn't matter that day. He was a runner like everyone else.
Events like these are something to take pride in. Building a world where everyone can come together and share in the joys of life is something we all need to work on, and that means bringing people together and ensuring that all people can participate equally.
The entryway of the Madrid office of Mitsubishi Electric B.V.
---
For more information